Nuova Tecnica
Liting and transport machinery
Since 1982
Nuova Tecnica
provides the best equipment in Material Handling Solutions. Our mission is to minimizing the fatigue and maximizing efficiency and productivity. Nuova Tecnica is ISO 9001 Certified Company.
1982: Dino Zoff lifts the World Cup in Madrid; New Technique begins to lift weights on the stairs. A history of specialization in the sale of stair climbing trolleys that has always focused on innovation to free you from the fatigue of transport on stairs.

At the time the goods to be transported were much more bulky and heavier (think of a photocopier of the time compared to one of now, or of a computer of the 80s compared to a very compact one of today), and so the initial logo represented the Cat of the Stairs, which with its agility was able to extricate itself from every difficulty.
Why choose Nuova Tecnica?
Experience and advice
Climb into a new dimension of service
Transport solutions:

LIFTING AND MOVING SYSTEMS GKS-PERFEKT
The Original – in highest Quality. For more than 40 years on the Market. Worldwide.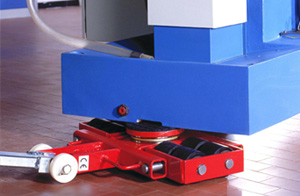 EASYMOVER PNEUMATIC AIR COMPRESSED MODELS
EasyMover is a pneumatic system to move the round load and load on the track until 100 tons.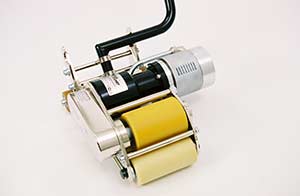 The best of professionals

DR. EMANUELE VALLE
Head of foreign commercial office
Contact: +39 0444 440412
DR. STEFANO VALLE
Head of the sales office for Italy
Contact: +39 0444 440412